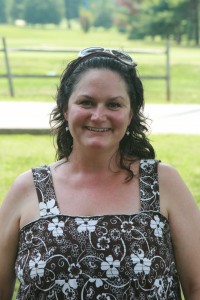 Director: Michele Jessie
Michele Jessie is a certified teacher through Montessori Educators International with over 24 years of experience. Miss Michele discovered Montessori at the Community Montessori School in Glasgow, Kentucky. There she worked under Directress, Kathy Khatib. Mrs. Khatib received her training in Italy from Dr. Maria Montessori's aide. Ms. Jessie was recruited as the primary teacher for Plum Tree Montessori School at its inception in the late summer of 1995.
Primary Classroom
Miss Lauren is a Bowling Green native. She graduated from WKU with a major in Geography – Environmental & Sustainable Development and a minor in Outdoor Leadership. She received her Montessori training from MEI in Knoxville, TN. She is married with 2 children. She enjoys being in the outdoors as much as possible through canoeing, hiking, fishing and camping. She promotes the outdoor classroom while instilling Leave No   Trace principles to young children. She has a deep belief in our generation of children and would like to help them learn and find love, beauty and happiness in nature.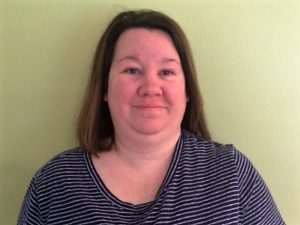 Teaching Assistant: Tina Denton
Miss Tina joined Plum Tree in March of 2003. She has 19 years of experience in early childhood development with over 13 years of experience in Montessori. She is married with 2 children. Ryan is 9 years old and an alumni of Plum Tree and Luke is 2 and will be starting in the Toddler class this year. She enjoys attending church, swimming, and spending as much time as possible with her family.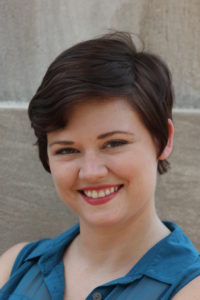 Teaching Assistant: Hannah Hadley
Miss Hannah has been with Plum Tree since 2005. She began working in the After-School Care program when she moved to Bowling Green to attend WKU. After graduating with a Bachelors of Fine Arts, she became a full-time teacher in the Primary class.  This year, Miss Hannah will be working in the back classroom, coordinating morning snack, welcoming students in the mornings, and overseeing the music, art and literature areas.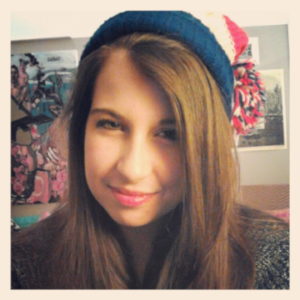 Teaching Assistant: Anne Chimera
Annie Chimera has worked at Plum Tree Montessori School for 3 years. She is a graduate from Western Kentucky University with a Bachelor's degree in social work. Annie has a passion for music, art, and culture and facilitates them in her practice with children daily.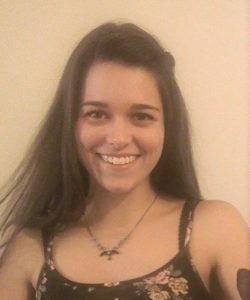 Teaching Assistant: Camilla Wilson
Miss Camilla is a native of Bowling Green, KY and is 22 years old. She graduated from Bowling Green High School, class of 2012. Currently, she is enrolled in Montessori courses, and she enjoys learning about what the Montessori teaching method offers. This is her third year at Plum Tree, and she says it has been a very rewarding experience being able to work with our Plum Tree families. She is  excited to start this new school year and looks forward to meeting our new students!
Toddler Classroom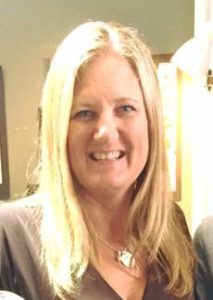 Lead Teacher: Vicki Clarkson
Vicki Clarkson discovered Montessori education as a teenager while living in Landstuhl, Germany.  She immediately fell in love with the method & felt as though it was her calling.  She began her training and became a Montessori Assistant within a few weeks of first visiting a Montessori classroom.  She got her Montessori certification through St. Nicholas Montessori College in London, England in 1987.  She has worked in Montessori schools for over 30 years in Germany, Alabama & Arizona.
Miss Vicki was the owner of Children's House Montessori School here in Bowling Green for 18 years.  She has been married for 29 years & is the mother of 2 grown sons.
Teaching Assistant: Cameron Stringer
Cameron Stringer is from Somerset, KY. He graduated from WKU in 2011 with a degree in English and a minor in History. He started working at Plum Tree in January 2015.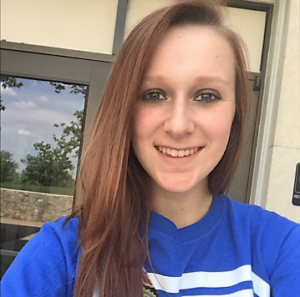 Teaching Assistant: Kayla Jaggers
Kayla Jaggers became an assistant teacher in the toddler building in November of 2015. She is studying to be an elementary school teacher at WKU. Her hobbies include reading, swimming, and playing with her 18-pound cat.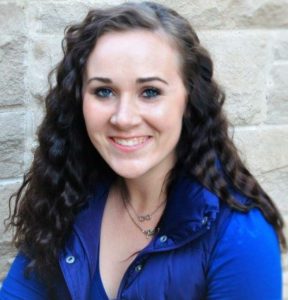 Teaching Assistant: Paige Carnes
Miss Paige is a student at Western Kentucky University majoring in Exercise Science. She is planning to attend Physical Therapy School after college. She just started with Plum Tree in August of 2016. She loves to read and play sports. And, she loves being around kids and is very excited about working here at Plum Tree!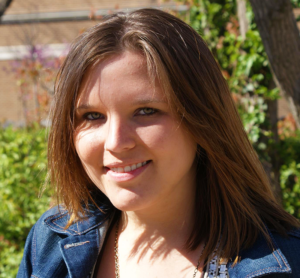 Teaching Assistant: C.J. Evans
CJ Evans is a graduate of Western Kentucky University with a B.A. in Psychology.  During her time in the program, she learned about the wonderful world of Montessori teaching.  She is excited to be given the opportunity for firsthand experience with the method this year at Plum Tree Montessori School as a teaching assistant in the toddler classroom!
Transitional Classroom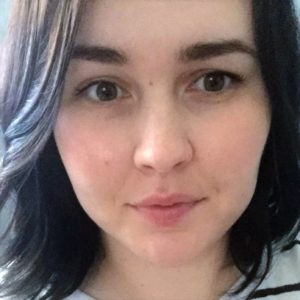 Lead Teacher: KaLee Aeschliman
Miss KaLee has been with Plum Tree since January of 2015. She loves art, local businesses/farmer's markets and thrifting. She has a three-year-old in the Primary classroom and a household of adopted animals. She and her family are very thankful to be part of such a great school!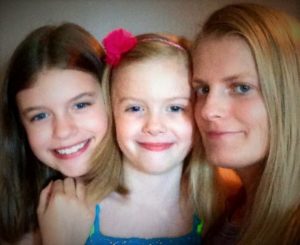 Teaching Assistant: Dana Crawford
Miss Dana has been with Plum Tree since September of 2014. She is currently attending Western Kentucky University with a major in Elementary Education. She is married and the mother of two daughters, Madeline and Addison. She's the dugout mom on both of their softball teams every Fall and Spring. She loves helping kids in the community as well as her own. She really enjoys working with children because she finds it rewarding to be a part of that child's development. "It's a satisfying feeling when you earn a child's trust by making them feel happy and confident. Children start to see you as a mentor, and by affecting children in a positive way, you are affecting the future of us all."
Infant Classroom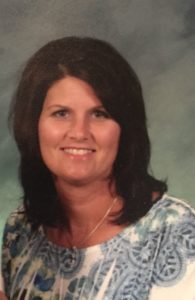 Lead Teacher: Paula Smith
Miss Paula's passion to nurture children started in the community of her hometown Greenville, Ky.  In 1991, while attending college, she had the opportunity to care for infants at Children's World Learning Center in Hermitage, Tn.  After graduating, she moved to Bowling Green to pursue a career in Graphic Arts and continued to care for children in the community.  In 2006, she married and was blessed with two amazing children, Macie and Liam.  In 2012, she was honored to join Plum Tree Montessori School where she has enjoyed caring for infants as they grow, explore and learn. "My three years have been a rewarding experience that keeps me excited as I look forward to this school year and spending time with your children."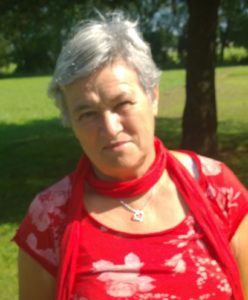 Teaching Assistant: Heidi Duncan
Miss Heidi joined us here at Plum Tree in October of 2014. She is from a small alpine hamlet in northern Italy. She comes from a large family with 3 sisters and 2 brothers. She met her husband while he was in the Air Force, and she was working as a governess. They married in 1972 and moved back to the U.S. She has 3 adult boys and 2 grandsons. She has been working in infant/toddler childcare for over 30 years. She loves to knit in her spare time. "The most important thing to know about me is that I love kids!"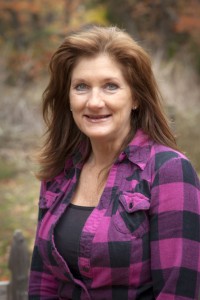 Teaching Assistant: Nancy Yates
Miss Nancy is in her 4th year at Plum Tree, where she has spent many exciting days with the children in the nursery. Working with the babies and toddlers is so much fun! Every day they read, explore, sing, play and are happy together. She and her husband, Mark Yates, have been married for over 21 years. She has 2 sons, Jackson and Adam. She is a grandmother of 5 beautiful grandchildren (with one more on the way).  Both of her grandsons attend/attended Plum Tree Montessori.  She is a runner and a former gym instructor of several classes at a local gym here in Bowling Green, and she also loves to read. "Never a day goes by without knowing I am a very fortunate person to have a wonderful family in my life and to have the opportunity to spend time with the children and staff at Plum Tree Montessori!"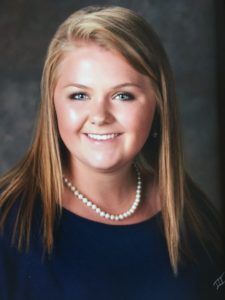 Teaching Assistant: Shannon Becklehimer
Miss Shannon has been with Plum Tree since March of 2016. In Greenville, KY Miss Shannon discovered that she wanted to educate children. In 2015 she graduated from Muhlenberg County High School. She then moved to Bowling Green to pursue a degree in Elementary Education. "At Plum Tree Montessori School, I am able to, not only grow as a person, but also as an educator as I watch the children learn, grow, and play! I look forward to caring for the children at Plum Tree Montessori this year!"